Counseling & Support for PBC Students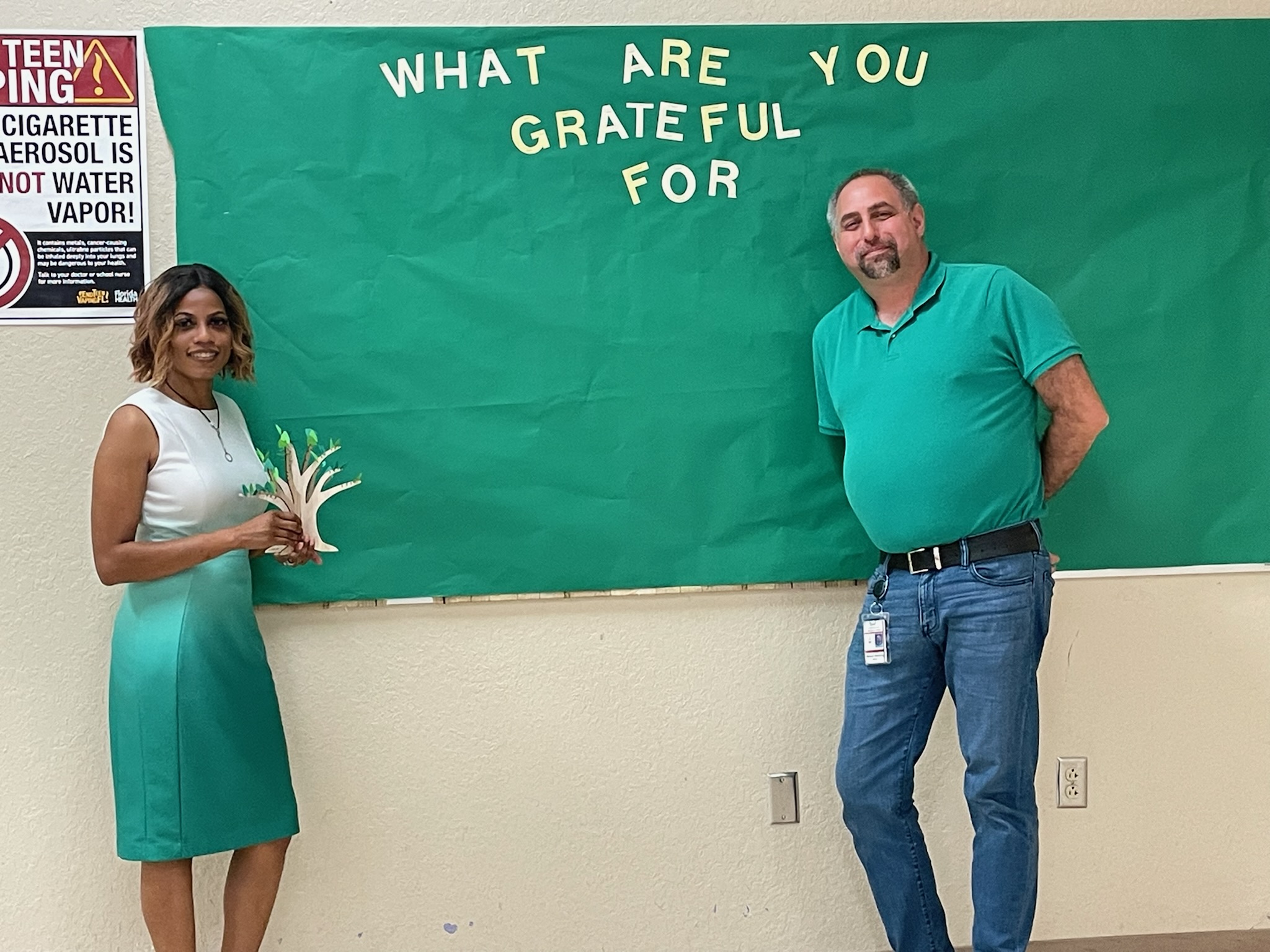 In the landmark case of Brown vs. The Board of Education, Supreme Court Justice Earl Warren wrote, "In these days, it is doubtful that any child may reasonably be expected to succeed in life if he is denied the opportunity of an education." 
Every child deserves to go to school - a place where they can not only learn and unlock their potential but also feel nurtured, respected and safe. 
Schools should be a safe place for every child to learn, play and grow. 
However, the past few years show a different reality.  
According to data published by Everytown for Gun Safety, since 2013 - there have been over 50 incidences of gunfire on Florida school campuses, resulting in 30 deaths.   
The Marjory Stoneman Douglas High School Public Safety Act was passed by the Florida Legislature in 2018 in the wake of a tragedy that stole the lives of 17 students and educators.  
In addition to creating the Office of Safe Schools, the act also established requirements for mental health services and training in the hopes of preventing something like this from happening again.  
Community Partners of South Florida is one of the organizations providing mental health services to Palm Beach County schools under this act. Funded in part by the Jim Moran Foundation, CPSFL has 10 therapists embedded in 11 schools from Boca Raton to Jupiter to Belle Glade.  
"We provide one-on-one counseling and support to any student who needs it," said Dalad Srisuppak, CPSFL's Director of School Programs. "Our counselors create a safe space for the students so they know they can come in and talk to us." 
Tawanna Richardson works with the students at Congress Middle School and over the past year, has seen about 45 students as a counselor. 
"The need is great," she said. "I used to be a Congress Cougar and there was a need when I attended school here but we didn't have any programs like this. Safe Schools is especially beneficial for low-income families or students who come from a place where mental health is stigmatized and misunderstood. It is a pleasure and a blessing to serve these kids."  
One of the keystones of the Safe Schools program is collaboration.  
In addition to building a strong relationship between student and counselor, Safe Schools stresses the importance of creating a mental health team for the student. This can include family members, school resource officers and other faculty the student can trust.  
"Once we complete our 15-week session, I make sure that the student and family have access to the community support they need to be successful. Sometimes, we refer in-house but a lot of the time, we work with other organizations," said Ms. Richardson.  
Safe Schools counselors serve to bridge the gap in understanding why a student isn't doing well and give them an outlet to talk about their challenges either in school or at home.  
"We want students to know that it's OK to be OK," said Ms. Srisuppak. "It's OK to not be OK and most importantly, it's OK to ask for help. And when they do, we will be here for you." 
Get Involved:
Volunteer Your Time
Join a Committee or Advisory Group
Spread the Word on Social Media
Work or Intern for CPSFL
Sign up for our newsletter and more updates here.