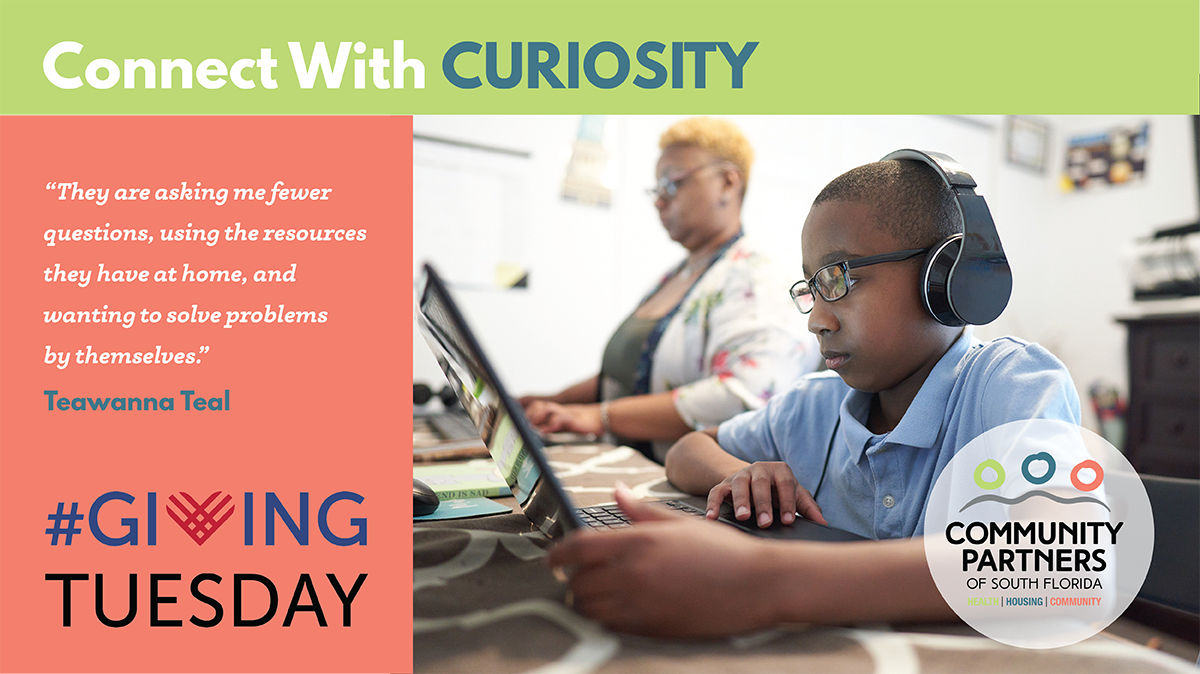 Today, technology is used for so much.
Children's online learning, applying for jobs or small business loans, accessing social services benefits, utilizing telehealth services, continuing education, enjoying the psychosocial benefits of keeping in touch with family and friends online, the list goes on and on.
Technology has also become the new dividing line that leaves our most disconnected neighborhoods behind, causing detrimental consequences.
"Access to technology is critical to changing the odds
for individuals and families with disparities."
-
Scott Hansel, Community Partners of South Florida CEO
Additionally, your gift will help CPSFL work toward a more equitable system for all by providing technology and online tools to change the odds for individuals and families facing systemic obstacles.

What will your gift fund?
Access, opportunity and an equal playing field

Tutors and tools for online learning for students

Community technology navigators to work directly with residents to provide internet service, devices, training, tech support, and educational content
Please select 'Technology Gap' under 'Please specify where you'd like your donation to go' when giving your gift to this campaign.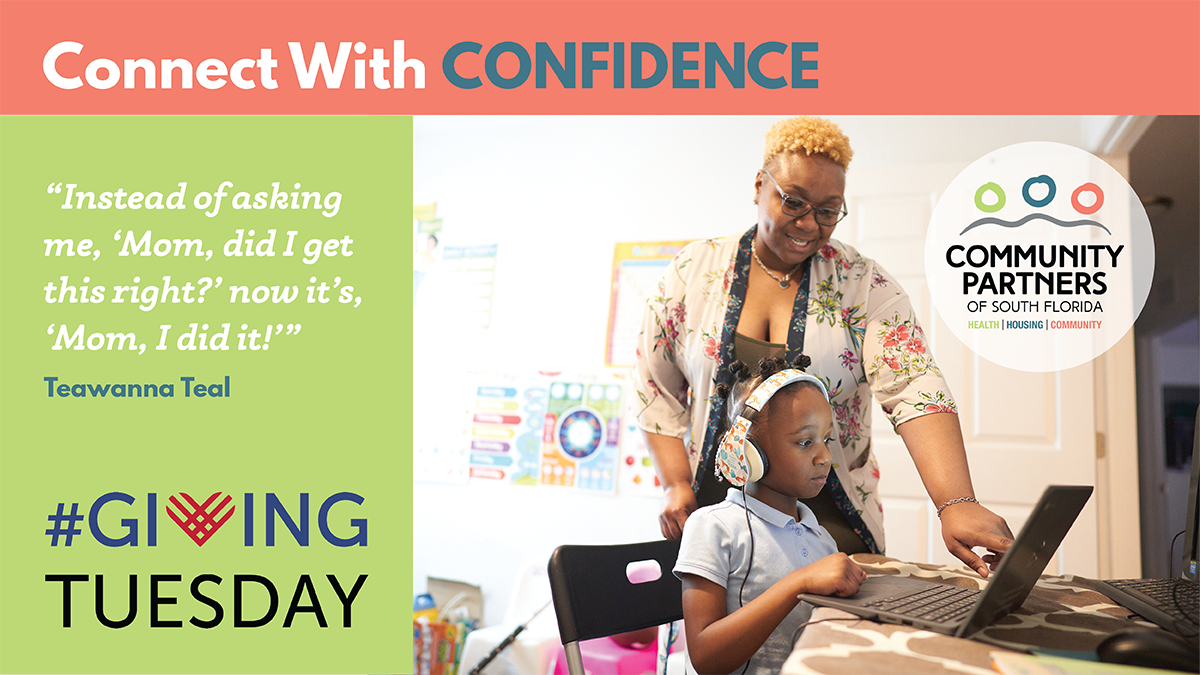 Technology plays a key role in how we at CPSFL provide a comprehensive system of supportive services, including housing, mental health services, and community services.
Learn more about how we are working with our partners, Quantum Foundation and the Community Foundation for Palm Beach and Martin Counties, to close the digital divide by clicking here.
Thank you to our partners: